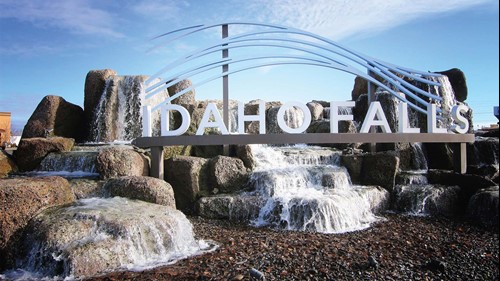 IDAHO FALLS – The City of Idaho Falls is once again America's Best Performing Small City according to an independent study.
The 2023 Milken Institute Best-Performing Cities Index objectively ranks cities on their economic performance. According to the study, Idaho Falls' strong job and wage growth pushed the city to the top of the list for the second time since 2021. 
"It's a tremendous honor for Idaho Falls to top the Milken list yet again. This prestigious recognition reflects hard work from talented people through our city that has allowed Idaho Falls to continue to be a top location for economic opportunity," said Idaho Falls Mayor Rebecca Casper. "Our vibrant and growing community has made great strides when it comes to supporting technology and innovation in a cyber-secure environment primarily because we have visionary leaders across all business sectors who look for opportunities to innovate."
The annually published index reflects Idaho Falls' ability to leverage our resources to promote economic growth and provide residents access to essential services and infrastructure needed for success. The index looks closely at job creation, wage growth, and the high-tech sector's output growth. 
Idaho Falls is home to Idaho National Laboratory, a worldwide leader in clean energy research and a highly qualified workforce. Idaho Falls also gained considerable ground in housing affordability compared to other cities of a similar size and ranking. 
"Our community has been fortunate to weather the economic challenges of COVID-19 and subsequent inflation incredibly well. That hasn't happened by accident. We have consciously worked to ensure that Idaho Falls is attractive to employers and their employees. Affordable fiber to the home, leaf pick-up in the fall, forward-thinking planning, flowers to beautify downtown and our parks, a thriving airport, playgrounds, an active arts community, some of the lowest power rates in the region, quick responses to emergencies, first-class medical services, accessible public transit, excellent realtors and strong schools—all of these things make a community successful," Casper said.
The Milken Institute is a nonprofit, nonpartisan think tank focused on accelerating measurable progress on a meaningful life, focusing on financial, physical, mental, and environmental health. The 2023 Milken Institute Best-Performing Cities Index can be found HERE or at www.milkeninstitute.org/best-performing-cities.
                                                                                ###
Posted on: May 18, 2023:  www.idahofallsidaho.gov