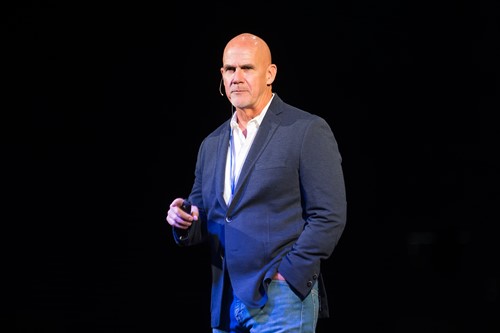 Regional Economic Development for Eastern Idaho (REDI) announces nationally recognized innovation expert, Pete Newell, will keynote REDI's, "What's Up in Eastern Idaho! – POWER OF PLACE Third Annual Conference, to be held on October 21st, 2022 from 9:00 a.m. to 4:00 p.m. 
The conference will be held at the Melaleuca Global Headquarters in Idaho Falls, Idaho. 
Registration is now open: https://www.eventbrite.com/e/whats-up-in-eastern-idaho-annual-conference-tickets-332346957697
Pete Newell is a nationally recognized innovation expert whose work is transforming how the government and other large organizations compete and drive growth.
A retired Army Colonel and former director of the Army's Rapid Equipping Force, he is the CEO of BMNT Inc., an internationally recognized innovation consultancy and early-stage enterprise accelerator that helps solve some of the hardest real-world problems in national security, state and local governments, and beyond.
BMNT uses a framework, called H4X®, to drive innovation at speed. H4X® is an adaptation of the problem curation techniques honed on the battlefields of Iraq and Afghanistan combined with the best practices employed by successful Silicon Valley startups. The result is a disciplined, evidence-based, data-driven process for connecting innovation activities into an accountable system that delivers solutions and overcome obstacles to innovation.
Together with Lean Startup founder Steve Blank and Joe Felter, the retired Army Colonel and former US Deputy Assistant Secretary of Defense for South and Southeast Asia; Pete is also founder and co-author of Hacking for Defense (H4D)®, an academic program taught at 50+ universities in the U.S., as the UK and Australia, that has created a national security innovation pipeline as it solves critical national security problems at startup speed.  
We encourage you to register early. Seats are filling up quickly.