REGIONAL ECONOMIC DEVELOPMENT FOR EASTERN IDAHO (REDI) IS PROUD TO ANNOUNCE THE ADDITION OF TWO NEW BOARD MEMBERS TO REDI'S EXECUTIVE BOARD OF DIRECTORS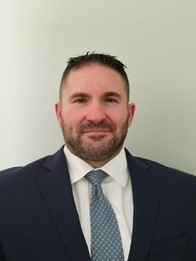 Jared Christensen - is the Chief Financial Officer at Spudnik Equipment Company, an international agriculture equipment manufacturer building equipment to provide solutions to farmers and large agriculture operations all over the world.
Jared has strong roots to Eastern Idaho, not only in his work experience, but growing up alongside family members that live up and down the I-15 corridor of Eastern Idaho.
Jared holds an AAS from Ricks College (now BYU-Idaho), a BBA from Boise State University, and an MBA from the University of Phoenix.  Jared also holds a CMA (Certified Management Accountant) and CFE (Certified Fraud Examiner) designations.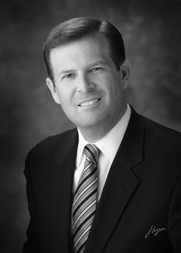 Sean Slatter – is the President and Chief Executive Officer of LSI, the world's leading government business development consulting firm. LSI serves a broad spectrum of private, public, and social sector clients and has 85 locations and over 1,900 employees positioned around the world.
Sean joined LSI as a consultant in 1992. After serving in various executive positions, Sean acquired the company from the original five principals in 1994. Under Sean's leadership, LSI has captured more than $400 billion U.S. dollars annually for its clients. Sean has personally developed win strategies for numerous Fortune 500 companies including Lockheed Martin, Boeing, BAE, Northrop Grumman, General Dynamics, Raytheon, UTC, 3M and BASF.
Sean holds a degree in Public Sector Economics from the University of Utah and has received numerous awards including: the Defense Logistics Agency (DLA) Business of the Year, the University of Utah's Distinguished Alumni Award, Davis Chamber Business of the Year, and Utah Business Magazine's 40 Under 40 Award.
"We are thrilled to have Jared and Sean join REDI's Executive Board of Directors. Their experience, expertise, and vision will be strong assets to the organization as the board pushes forward aggressive goals under REDI's new marketing strategy for 2022 - POWER OF PLACE", states Scott Reese, Chair of REDI's Executive Board of Directors.