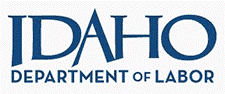 Idaho Labor hosts Small Business Development Center Aug. 31
Small Business Development Center offers no-cost support for Idaho employers
Employers will learn about support offered by the Small Business Development Center at a free Zoom seminar Aug. 31 from 9 to 10 a.m.
Ann Swanson, regional director for the southeast Idaho SBDC in Pocatello, will lead the discussion on these topics:
Services for existing businesses
• Expansion planning
• Marketing updates/plans
• QuickBooks help
• Change management
• Buying/selling a business
Swanson's expertise includes business planning and strategy, financing, marketing plans, competitor analysis and cybersecurity.
The Idaho SBDC is university-based organization, which has been helping small businesses since 1986. Experienced Idaho SBDC consultants provide clients with no-cost confidential consulting and guidance in developing and growing a successful business.
This seminar is part of a series of monthly employer seminars organized by the Idaho Department of Labor's Pocatello office, featuring a different topic each month.
To register for the free online event and receive a Zoom link, contact clinton.renn@labor.idaho.gov or (208) 236-6710 ext. 3644.
The event is sponsored by the Idaho Department of Labor and the Pocatello-Chubbuck Chamber of Commerce.
When
Wednesday, Aug. 31
9 to 10 a.m.
Where
Zoom - details provided after RSVP
Contact/RSVP
Clinton Renn
208-236-6710 ext. 3644
clinton.renn@labor.idaho.gov