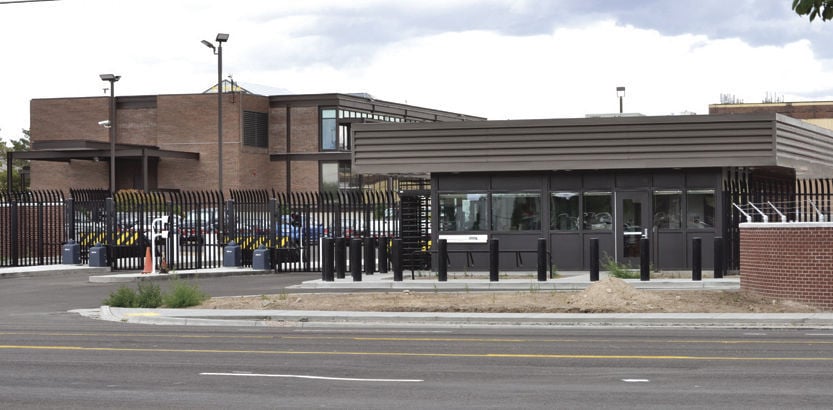 The data center under construction at the FBI site in Pocatello will ultimately require adding about 350 employees when it's finished, said Michael Malinowski, section chief of the IT Infrastructure Division in Pocatello.
That's an increase in employees from the current number of around 200 and will include new hires and transfers he said during a press event on Wednesday. Construction on the data center started in August. It should be done in early 2019, he said.
Malinowski said the pay range for employees in the data center will be competitive.
"We are extremely competitive for most positions," he said.
Meanwhile, in addition to the increase in employees, the project will bolster contractors.
"There are a lot of local contractors that are going to be involved in this building," he said.
The project overall will have an impact of tens of millions of dollars on the local economy, according to John Regetz, executive director of the Bannock County Development Corporation. In April 2016 it was initially thought the project might bring in about 300 workers.
"That's good news that they're increasing their level of commitment," Regetz said. "It just means more good jobs in our community. These are going to be good-paying jobs."
He said having those extra jobs and added income here will help the retail sector and businesses in and around the Pine Ridge Mall. It would also likely bolster the housing market.
"If our developers and contractors don't respond quickly enough there will be a tight supply," he said.
Regetz also said it might also create an opportunity for training partnerships with Idaho State University.
"It could really expand our high-tech talent base," he said.
Pocatello Mayor Brian Blad says he happy to see the project advance.
"We've always talked to them about 300 to 400 jobs for this data center so it's great news," he said.
He said the jobs will offer living wages and those are the kinds of jobs the city has been hoping to help bring to the community.
"It's going to be a great economic boost for our community and we are very excited to have them expand their operation here," Blad said.