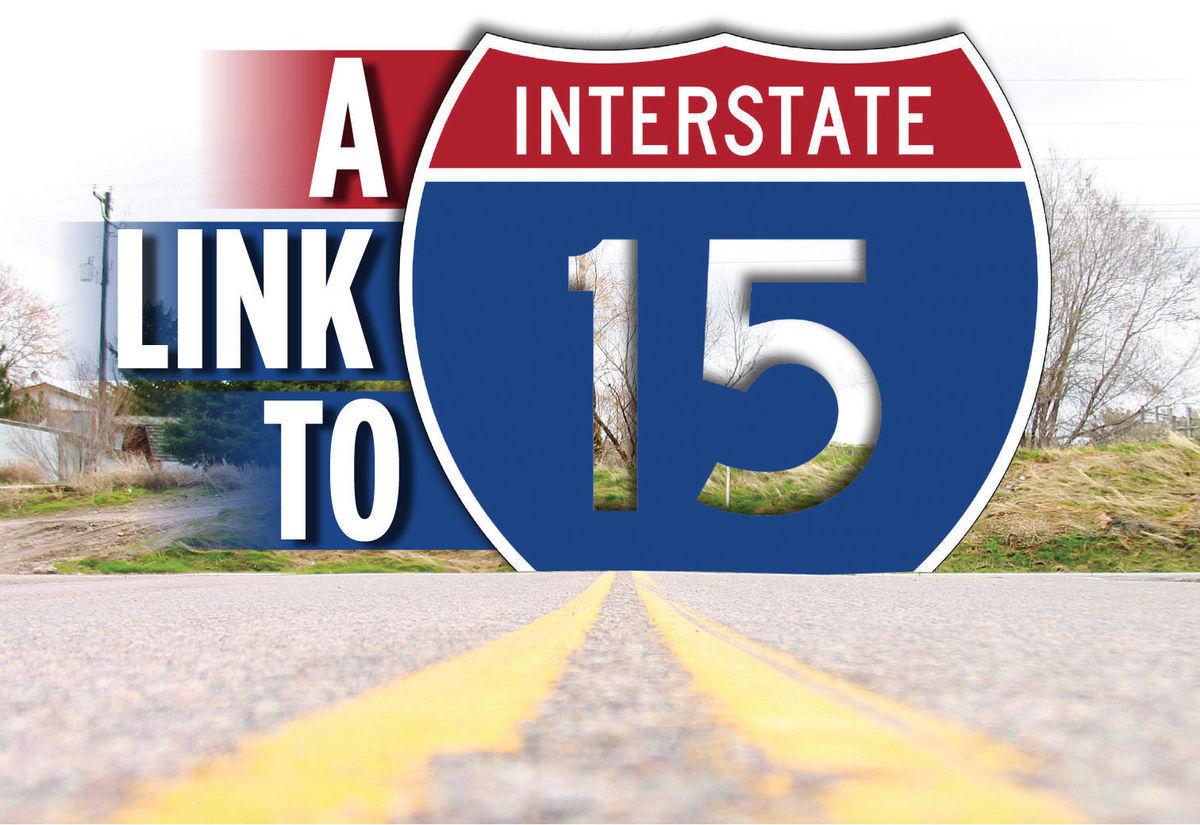 POCATELLO — Thousands of high-paying jobs, an outdoor shopping mall and high-tech housing are on the horizon for the Pocatello area with the Northgate project taking place just north of the city.
That was the message from the keynote speakers at Bannock Development Corp.'s 26th annual economic symposium held at the Stephens Performing Arts Center in Pocatello on Thursday. The symposium's title was "Vision 2020: Looking into the Future."
Northgate involves constructing an interchange on Interstate 15 north of Pocatello which will then trigger a landslide of business and residential development in that area, according to the developers and government officials involved.
 According to Buck Swaney, the managing partner at Millennial Development and one of the symposium's keynote speakers, it's important to build a place where people want to live — "placemaking" — and that is what he is hoping to accomplish with the Northgate project.
"People have a different approach and view on where they want to work and why," Swaney said at the symposium. "And places that can attract and can grow talent are the places that can get jobs.… New economic development is developing a talent ecosystem that can attract, develop and maintain knowledge workers."
The Utah-based Millennial is one of the development groups behind Northgate, the first phase of which is the much anticipated interchange being built along Interstate 15 north of Pocatello. That phase is being made possible by a unique mix of public money supplied by the state and local governments and private funds from Millennial and the Chubbuck-based Portneuf Development.
The interchange project involves extending both Siphon Road and Olympus Drive so that they connect to the interchange and each other. The interchange is expected to be completed by October 2018. The total cost of this phase of the project will be about $21 million.
"Siphon Road extends over from Yellowstone to the east to connect to the interchange," said Ed Bala, the district engineer for the Idaho Transportation Department in Pocatello and the other main speaker at the symposium.
"What we now know as Olympus Drive extends north and curves its way through that wheat field and over to the new interchange. (The interchange) connects through Olympus and Siphon."
The interchange project is possible because of the public-private partnership that includes Bannock County, the cities of Pocatello and Chubbuck, Millennial Development, the Idaho Transportation Department and Portneuf Development.
After the interchange is built, Swaney said there are an unimaginable amount of possibilities for the area around it — from entertainment options to smart homes to businesses that will bring thousands of high-paying jobs.
"We're creating a place where young people will want to come," Swaney said.
According to Swaney, there are many reasons for companies to want to locate in Bannock County and for them to bring talented people with them — "people who are smart, people who are young, people who see the future and know how to adapt to it," according to Swaney.
First of all, Swaney said, there is a talent shed — the number of college students in a given area — of 188,000 students within a 100-mile radius of Pocatello, compared with Boise's talent shed of 42,000 students.
"This is an excellent place to attract and develop talent," Swaney said about the Pocatello area.
Then there is expected to be an increase of 1,000 local jobs in the next 24 months, partially because of the unaffordability of other markets and the affordability of Bannock County, Swaney said.
According to Swaney, the Pocatello area also has clean air, access to the great outdoors and a business-friendly environment.
In addition Bannock County is "strategically located between all sorts of key markets and places. It makes it easy to get to and from," Swaney said.
Swaney said he hopes Millennials who are feeling let down by their current situations will be willing to come to Pocatello and settle down at Northgate.
"It creates a place where these people can live well, raise families, afford homes and have a lifestyle that's great," Swaney said.
The vision for the Northgate project includes a plan to make the area completely walkable and bikeable. The incoming businesses will be located along the interstate with the residential area nearby. It's hoped that the people in the new homes will work at the nearby businesses and because of the close proximity to their jobs residents won't need as many cars per family.
According to Swaney, the average yearly cost for a car in the U.S. is $8,698. By making the area walkable, the people living there could afford to get rid of a car.
"If you can help a family drop one of those cars because you made such a good design, that would almost pay the mortgage payment for that family for the whole year," Swaney said.
Another plus of having a walkable area is that it will decrease the need for massive parking lots.
"Great places are for people, not cars," Swaney said.
The houses that will be built at Northgate are going to be high-tech.
"We're going to have them all, by code and design, set up so that they're solar, fiber and home-automation ready," Swaney said. "So when you buy a house in the market, it's already going to be fully connected to the internet."
The project will also include a commercial district with an outdoor mall and a technical park with an 8,000-plus job capacity. Northgate will also be connected through walking paths to the Portneuf Wellness Complex, easing traffic congestion after events that take place there. Swaney hopes Northgate will be a place where families go for entertainment as well.
"Can you imagine in your mind for just a moment an excellent outdoor mall … where people gather, and they can dine and they can shop in a beautiful setting with a plaza?" Swaney said. "Can you imagine it being connected to a fantastic medical campus that provides all of the variety of things that you would want? Can you imagine that maybe being connected to an office tech center where lots of jobs that pay really well and lots of talent are able to connect and combine? Northgate provides the platform for that."
Although Swaney didn't announce any solid plans for any companies planning to come to Northgate, he was optimistic about the future of the project.
"By 2025, we should have a substantial portion of this development well underway, done, completed, and this district and community will be both healthy and vibrant and something to behold," Swaney said.
Bala's portion of the presentation at the symposium focused on the public-private partnership that made the interchange project possible. Bala said the Idaho Transportation Department "had lots of help from a lot of places."
"I'm used to talking about a project and having people tell me "Let me send you some letters of support. Let me make some phone calls. Let me be your cheerleader,'" Bala said. "I wasn't seeing that with this project. What I was seeing was 'Let me write you a check. Let me be a financial contributor.'"
Bala said he is very excited about the new interchange because it has been on the table since 2005. When the Great Recession hit, the Idaho Transportation Department rescheduled the project for 2035. Thanks to the public-private partnership, however, the interchange portion of Northgate is underway now. The groundbreaking for the interchange was held last month.
"We haven't had the ability to pay for it and then a partner comes on and says, 'Let me help you.' That's really exciting," Bala said after his presentation at the symposium. "We needed it in 2005 (and) we had shelved it back to 2035. This let's us get it in 2018. If (Swaney's) development is successful, that's icing on the cake."