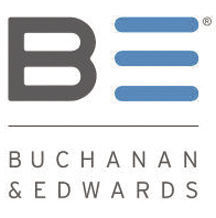 POCATELLO — At long last, Pocatello residents will start to see more high-tech, well-paying jobs available in the Gate City.
A national cyber security and big data management company Buchanan & Edwards announced Wednesday its plans to expand in Pocatello, hoping to fill 50 positions initially and eventually 80 jobs as the company gets established.
"Buchanan & Edwards (B&E) is looking to fill high-tech jobs that pay $80,000 to $140,000 per year, which will have a major positive impact on our community's economy and talent base," said John Regetz, executive director of Bannock Development Corporation. "Very roughly estimated, the economic impact would be $11 million annually for B&E positions and spin-off wages in the community."
 Bannock Development said the company is expected to open its Pocatello location in the next six months but it's unclear where the facility will be.
Originally, B&E planned to initiate operations with fewer employees, but opportunities have prompted the start at 50 positions.
In addition to cyber security, B&E specializes in big data analytics related to security and cloud-based software that improves the delivery of diverse services. Current contracts include the federal government, the U.S. Navy and the FBI Technology and Support Services.
Considering the FBI recently broke ground on a $100 million data center in Pocatello, which Pocatello Mayor Brian Blad said could bring another 300 to 350 high-tech jobs to the area, it seems the mayor's goals of turning Pocatello into a high-tech mecca are coming to fruition.
"This is awesome and is one of those things that we've been saying for a while now," Blad said. "People have wanted us to reach out and get high-tech, high-paying jobs in the community and this is one of those companies that have chosen Pocatello."
Blad added that quite a bit of time went into recruiting B&E to the Gate City and that the annual economic impact of $11 million coupled with an annual $30 million from the FBI expansion will have a huge impact to the region, in that the combined $41 million has a sevenfold turnover outside of employed positions and spin-off wages.
"We are bringing new money into our community, which was something we haven't been able to do in the past," Blad said.
"This is a huge impact and will grow our community in the right direction."
B&E currently has 25 open positions in Pocatello posted on its website, including jobs related to information systems, computer science and software development. B&E is currently looking for Linux and Windows systems engineers, as well as Storage and VDI engineers.
Also, Idaho State University has formed a recruiting partnership with B&E that will allow for ISU IT students to land either a professional internship or even a permanent job with B&E.
"We are happy to be in the Pocatello-Chubbuck community where we have received great support getting established," B&E Vice President, Mohamed Elansary said in a written statement. "Buchanan & Edwards planted a flag here two years ago with Bannock Development Corporation's assistance and we see the region as a growth center for our company."
Elansary continued. "The Pocatello site will be the largest for Buchanan & Edwards and represents a large part of our future."