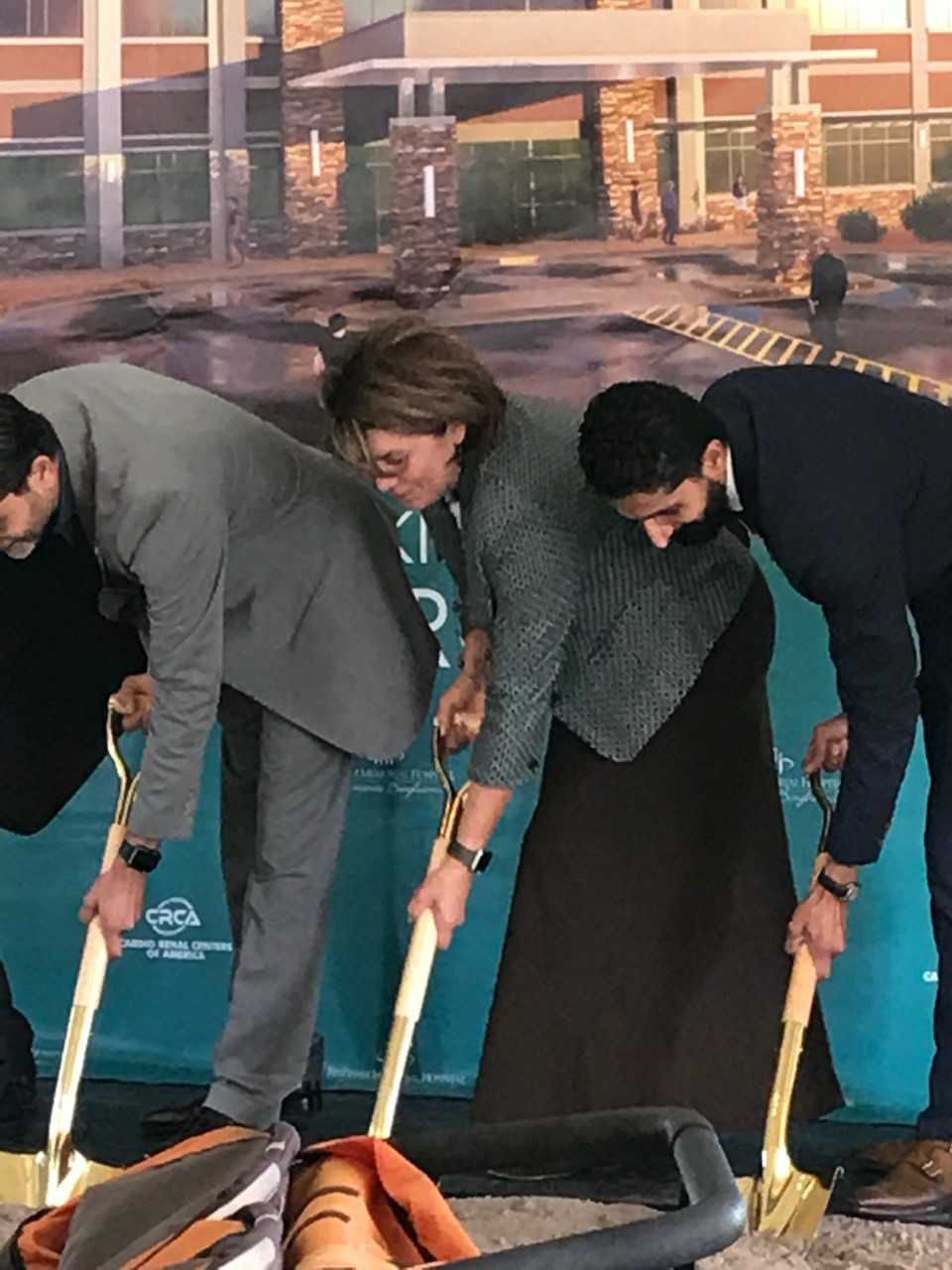 BLACKFOOT — Bingham Memorial Hospital, in conjunction with Cardio Renal Centers of America, recently broke ground on their new, state-of-the-art surgery center, catheterization laboratory and medical office building in Idaho Falls.
The new facility will be called the Integrated Surgery and Vascular Center and will be located on East Sunnyside Road, directly in front of the Fairwinds Senior Living Center. At just more than 25,000 square feet, it will also include physician offices for outpatient clinic visits for cardiology, nephrology, interventional radiology and interventional pain management, along with offering the latest technology in the region for peritoneal dialysis.
The architectural firm for the project is Christopher Kidd and Associates, out of Minnesota, and the general contractor is Morgan Construction of Idaho Falls, Idaho. The building is set to be completed by October 2018.
The keynote speaker at the event was Rebecca Casper, mayor of Idaho Falls. Also in attendance were brothers, Drs. Fahim and Naeem Rahim, managing partners of CRCA and several physicians who are also partners in the project.
BMH representatives included Joe Cannon, Chairman of the Board; Jake Erickson, CEO; Dave Lowry, COO, and retired CEO of BMH, Jeff Daniels.
"Today's groundbreaking marks an incredible new chapter for Bingham Memorial and healthcare in Eastern Idaho," said Jake Erickson, CEO at BMH. "Drs. Fahim and Naeem Rahim and their partners at the CRCA and the Integrated Care Clinics are improving the quality of personalized care patients receive by coordinating care with multiple specialists, all under one roof. It's much like the Mayo Clinic model and it is quite extraordinary to extend this type of care here in Eastern Idaho."