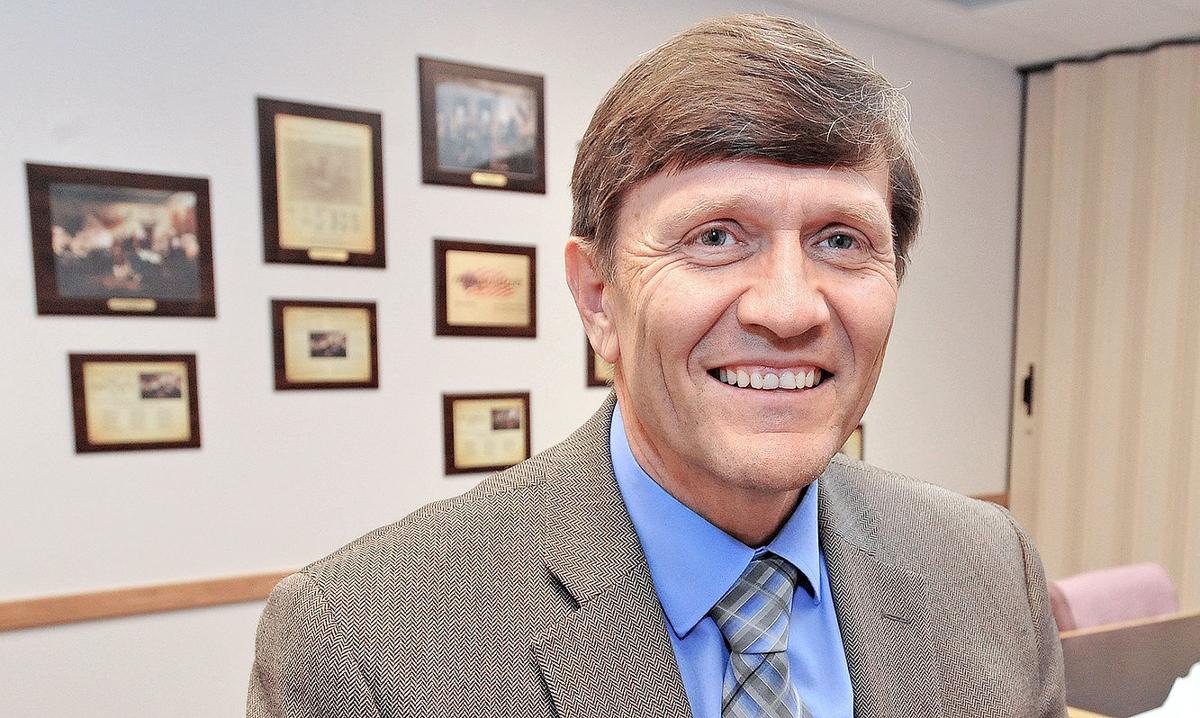 The city of Chubbuck announced Friday that it is joining Regional Economic Development for Eastern Idaho, or REDI, to help bolster the city's economic opportunities and marketability on a regional, national and international scale.
"We see Chubbuck as one of the most marketable areas in Southeast Idaho," said Chubbuck Mayor Kevin England.
Chubbuck is currently a member of Bannock Development Corporation. The city's decision to join REDI has no effect on its membership with Bannock Development Corporation.
The decision to join REDI has been several months in the making, with the Chubbuck City Council discussing the direction it feels is best for the city. Last Wednesday, the City Council met after studying REDI and came to the conclusion it was time to join. Chubbuck joins REDI members that include Idaho Falls, Rexburg, Shelley, Blackfoot and Bonneville and Bingham counties.
"We're excited for the opportunity," England said. "I've heard from several who are members of REDI, and they're excited. They see this as an opportunity for the region to work together, and that's the basic intent of REDI."
Added REDI CEO Jan Rogers in a press release, "Eastern Idaho is prime for new business opportunities. Our extensive marketing efforts promoting the region to national and international markets can now include the city of Chubbuck. Our new partnership with Chubbuck supports our goal to market the entire Eastern Idaho corridor."
England says both REDI and Bannock Development Corporation are viable investments for Chubbuck. He also said that an economic development team is being organized within city staff. And with a proposed interchange linking Chubbuck to Interstate 15 in the works, the future for development is bright, and England wants to make sure he's using all the resources available to promote his city.
"We believe that both Bannock Development and REDI can help us sell this completely," he said. "We believe that we will fit both Bannock Development and REDI hand in glove with what we're trying to do right now. It's a different direction than this community's ever taken."
When REDI formed with the merging of other regional economic development organizations in early 2015, Bannock Development Corporation and several local officials, including England, opposed the idea, citing concerns that a merger would effectively dissolve Bannock Development Corporation.
"(REDI) recognizes that Bannock Development is an important part of what we do in Bannock County," England said. "REDI will be more of a marketing outfit to kind of push our region."
Chubbuck currently pays a membership fee of $15,000 per year to Bannock Development Corporation. It cost the city $10,800 to join REDI. That money comes out of funds in the city's budget allocated to economic development.
England knows those funds — through resources such as Bannock Development Corporation and now REDI — will pay off for Chubbuck.
"I think the concept of a coordinated effort throughout the corridor of I-15 has always made a lot of sense to me," he said. "I think if we don't sell ourselves regionally, we're making a big mistake. As we push this, we really need to be tickled when Rexburg lands a big thing or when Pocatello lands a big thing or when Blackfoot lands a big thing. It really is big to our entire regional community. And so to me it makes sense for us to work together."